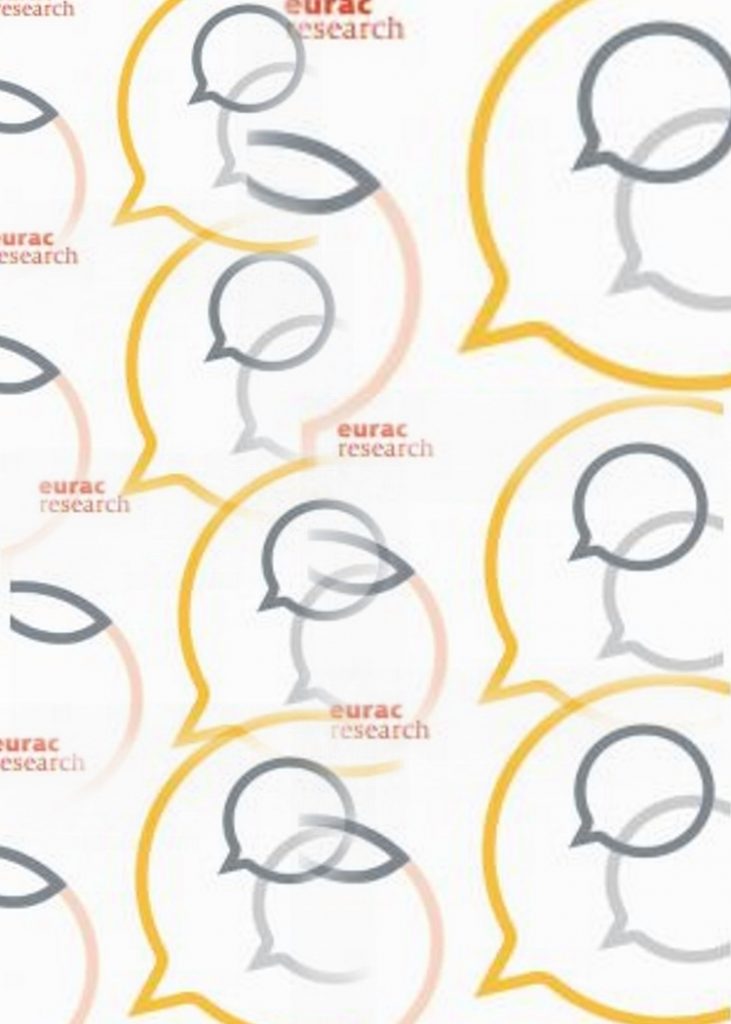 17 May 2019: workshop on the SMS exhibition & materials
Friday 17th May 2019 (11.15 – 12.45 @ Eurac Research) the travelling exhibition and the materials will be also part of the big closing conference on linguistic repertoires "The big picture: repertori linguistici – Mehrsprachigkeit einmal anders"
On Friday morning a 90 minutes long workshop will be carried out by the SMS researchers to teachers and to all interested persons. The workshop will be multilingual (German, Italian and English).
Deadline for inscriptions is closed, but last minute registrations are still possible. Click on link below for the programme and find out more on the event! To register please send an email to dana.engel@eurac.edu or joanna.barrett@eurac.edu
Looking forward to your participation!